A statue of Alexander Hamilton, the founder of Paterson.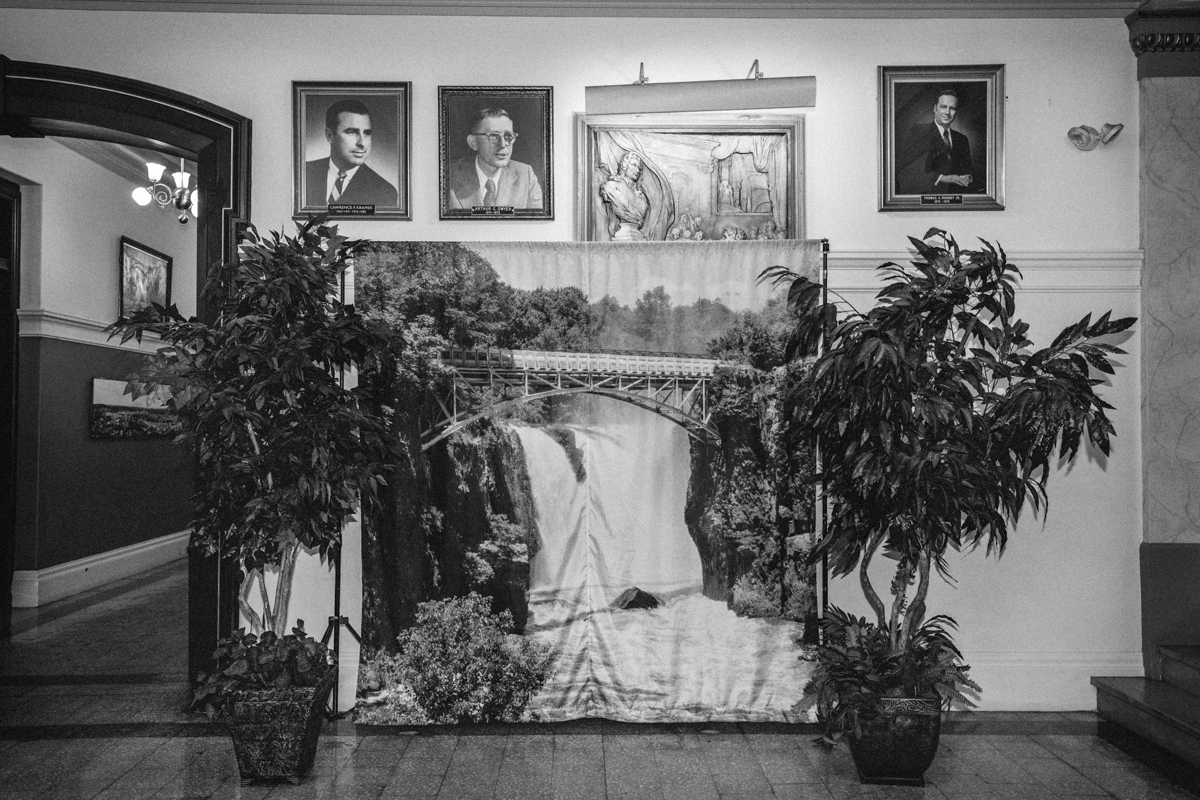 A canvas of the Great Falls within City Hall at Paterson, NJ.
An old mill in Paterson. Paterson once produced: silk, trains, guns, airplane engines, and even the first submarines.
A smokestack on the Passaic River in Paterson.
Peruvian parade in Paterson.
The derelict Hinchcliffe stadium.
Derelict mill on the Passaic River where Colt revolvers were produced in the 19th century.
A picture of Andrew Jackson hanging in an abandoned mill in Paterson.
Jessie and Duke's barbershop in Paterson.
A war memorial in Paterson.
A merchant sleeps in his second-hand store.
City council meeting in Paterson.
Police frisking a suspect found with a machete.
A machete confiscated by police.
Preparing a needle of heroin in an abandoned house.
A CSI investigating a murder scene.
Smoking crack on the stoop in the 4th ward.
A man peaks out of his window in the 4th ward.
Colleen in an abandoned mill where she lives.
People living in an abandoned mill